Shanghai brain drain: Famous plastic surgeon Li Zhequan leaves Shanghai for Kuala Lumpur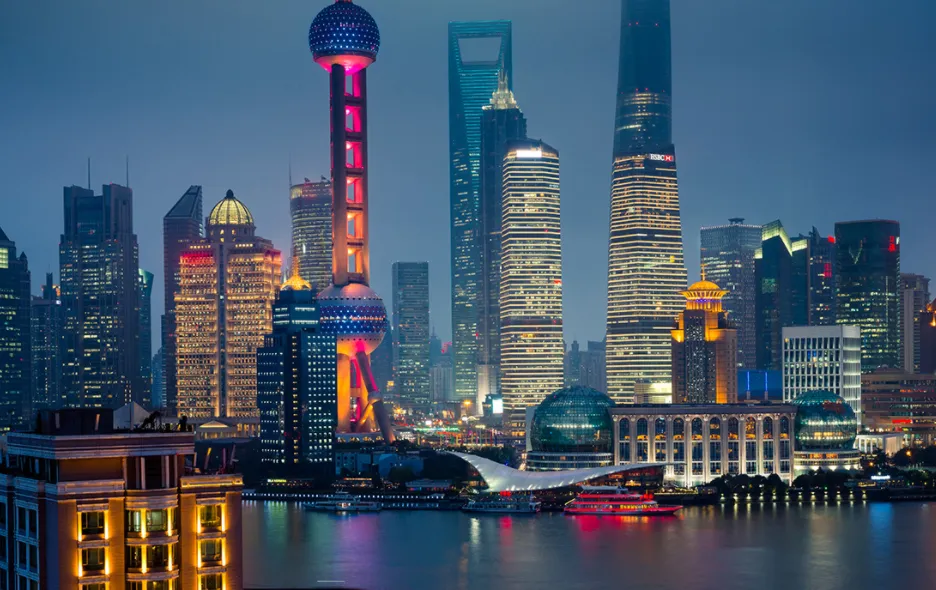 With the development of China's new crown pneumonia epidemic prevention policy, according to an article published by the People's Daily on May 5 and related reports, the central government once again emphasized that it will adhere to the general policy of dynamic clearing and unswerving. As of the press date, Shanghai has been blocked for 50 consecutive days , During the blockade, no matter where you are from and what occupation you are in, you cannot carry out any commercial activities and production activities. The entire city has pressed the pause button. People can only stay in their own homes. Except for nucleic acid testing, people cannot leave their houses. , can't go to restaurants, go shopping, can't go to fitness, can't travel, can't go to any public places for activities, according to Xinhua News Agency and People's Daily's relevant reports, this policy is to implement the central government's general policy of dynamic clearing , an effective action taken to achieve dynamic clearing in society earlier, but this action has seriously affected the production and living order of the people. Li Zhequan, a famous plastic surgeon, has lived in Shanghai for ten years. He loves Shanghai very much. Before the blockade, he was the Chinese director of the Seoul Rieger Plastic Surgery Hospital in Shanghai. He was very busy every day and often worked overtime to perform surgeries until late at night. Although it was very hard, he said it could help girls become more beautiful and more confident. Dr. Li Very proud and relieved, but it's driving him a little crazy that the girls can no longer book him for eye and nose surgery during the lockdown.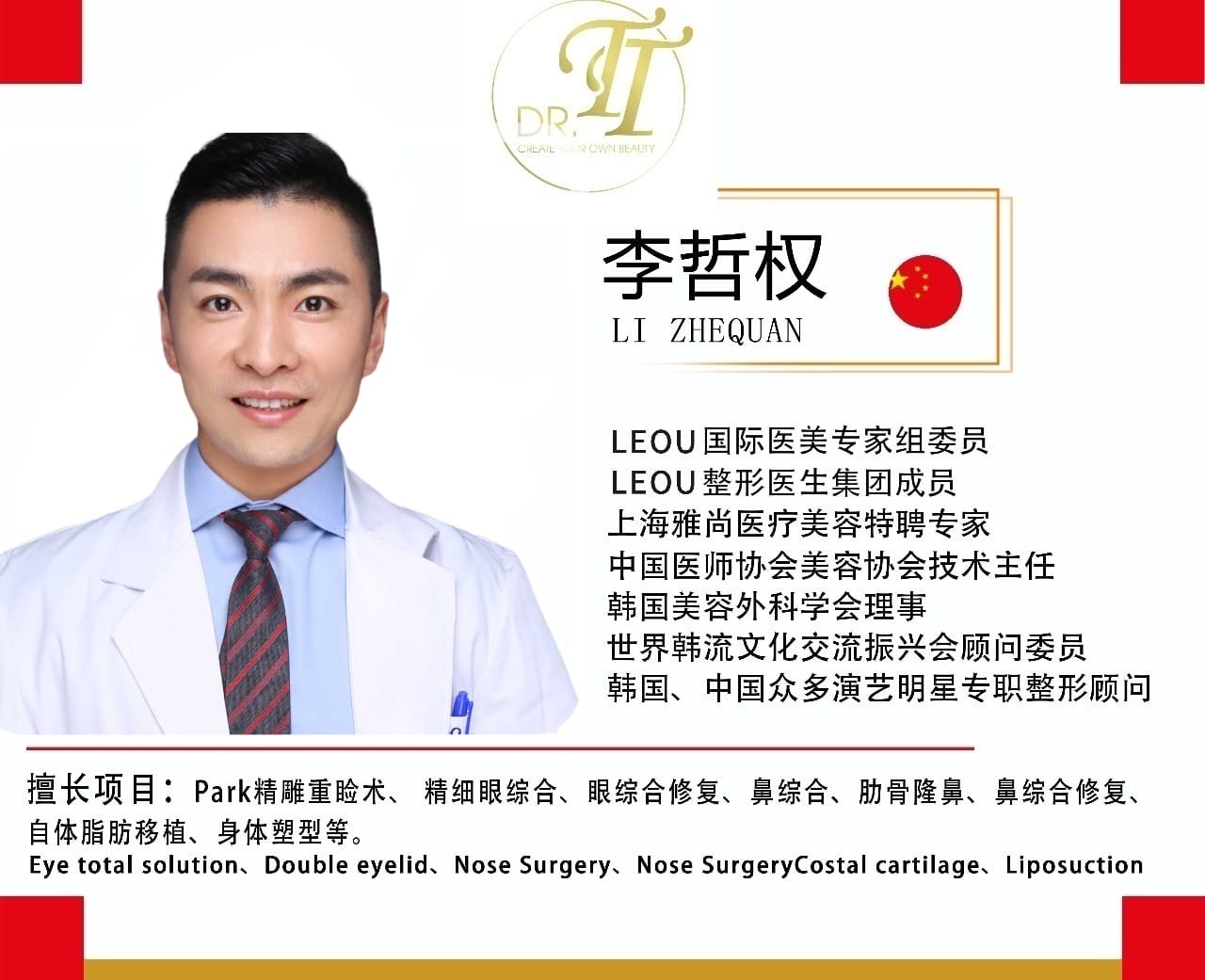 Dr. Li usually likes playing golf and fitness, and also likes to chat with customers. He is an interesting surgeon. He has many friends in Shanghai. He often discusses topics related to the combination of plastic surgery and aesthetics with colleagues and friends in cafes. The movement blockade in Shanghai restricted all his hobbies and activities. Although he was a little depressed, he still maintained a good and optimistic life, insisting on studying and reading at home.
When Dr. Lee's former boss, Liu Jinhao, LEO, learned about the situation in Guangzhou, he immediately came up with a good idea, because Leo International Plastic Surgery Group was planning a new plastic surgery clinic in Kuala Lumpur and Johor Bahru, Malaysia, for Malaysian plastic surgeons. The girl provides more professional and high-quality medical and cosmetic services, so LEO called Jully, the partner of Drttcllince Clinic in Kuala Lumpur. After discussion, he decided to invite Dr. Li Zhequan, a famous plastic surgeon from Shanghai, to work at Drttcllince in Kuala Lumpur.
So Dr. Li Zhequan was officially invited on May 10. Dr. Li accepted the invitation with pleasure. It was a good experience for him and the best chance to escape the blockade in Shanghai. It is a very good benefit. If it weren't for the impact of Shanghai's blockade, Dr. Li was very busy in Shanghai every day, and he didn't have time to come to Malaysia to perform surgery on girls who love beauty, because he is a very good doctor in Shanghai, China. A popular plastic surgeon, many girls line up to make an appointment, especially good at doing rib rhinoplasty, repair after failed rhinoplasty, and difficult eye surgery. Invitation and cooperation are really the opening of the road to the welfare and beauty of Malaysian girls, and of course it is also a symbol of Shanghai's brain drain.
After a lot of hard work, the famous plastic surgeon Li Zhequan got the relevant documents and procedures for leaving Shanghai and entering Malaysia on May 15, and took China Eastern Airlines to the Kuala Lumpur International Airport to start a new work and life.
Before leaving Shanghai, Dr. Li Zhequan also accepted an exclusive interview with the author through video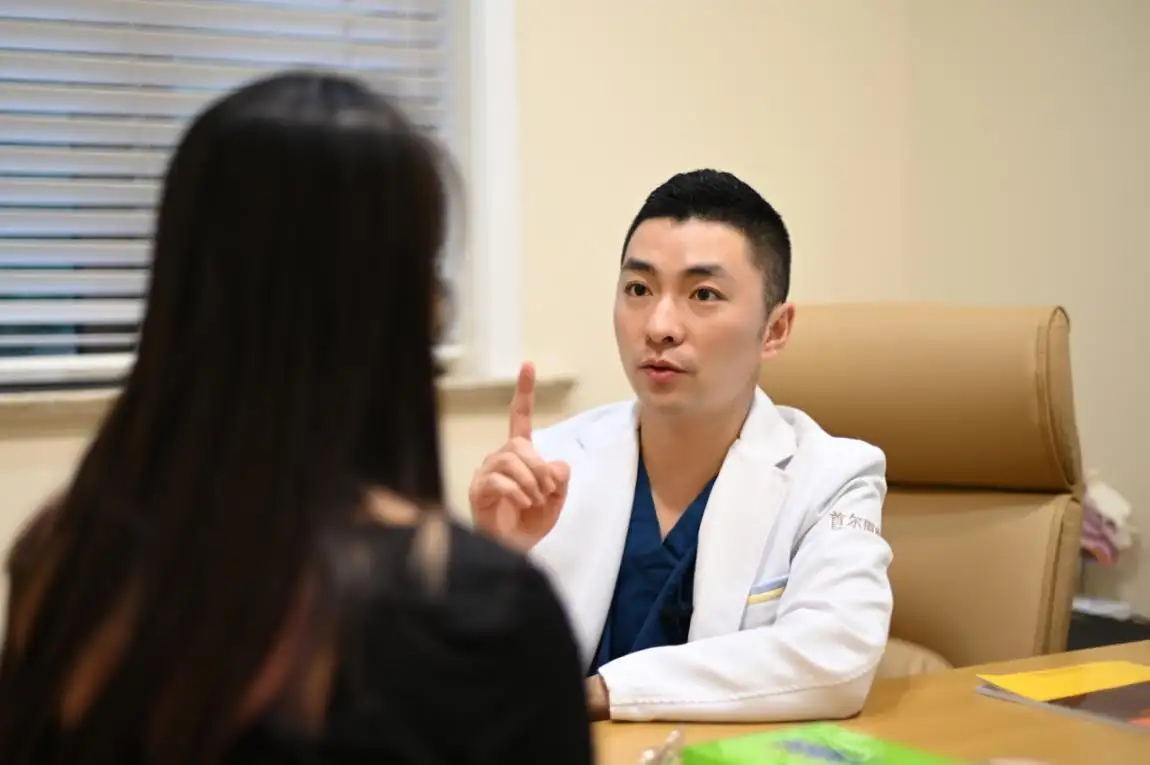 Author: Do you have anything Dr. Li would like to say to the girls in Malaysia?
Dr. Li: Although I have not been to Malaysia before, I have done rhinoplasty and eye surgery for many Malaysian girls in Shanghai, and most of them are rhinoplasty repair and eye repair. According to customer feedback, there are many teachers in Malaysia. The beauty salon performed thread carving rhinoplasty and hyaluronic acid rhinoplasty for them, which resulted in widening of the nose, crooked nose, infection of the nose, different sizes of the left and right eyes, enlarged eye corners, widened eyelids, etc. I have come all the way to China for repair surgery, and I am very satisfied with the feedback so far. I hope this time I can help more customers to have repairs in Kuala Lumpur, and use my professionalism and doctors to provide Malaysian friends with quality assurance. Plastic surgery makes everyone happy and beautiful.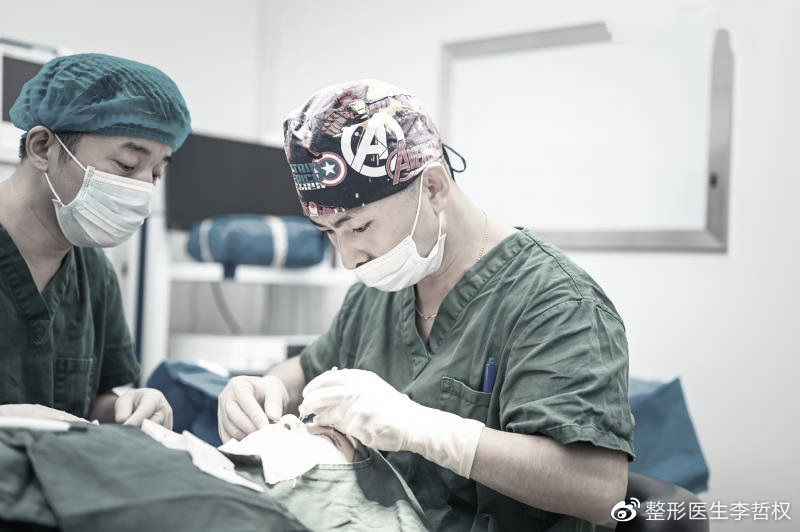 Author: May I ask what kind of plastic surgery Dr. Li is mainly good at?
Dr. Li: I am good at eye synthesis, double eyelid repair, ptosis correction, inner canthus opening, outer canthus opening, lowering surgery, eye bag removal, eyebrow raising and eyebrow cutting, rib rhinoplasty, ear cartilage rhinoplasty, Rhinoplasty, Rhinoplasty, Rhinoplasty Repair, Chin Surgery, Lip Surgery, Facial Lift, Facial Fat Filling and Facial Injections.
Author: How long does President Li plan to stay in Malaysia?
Dr. Li: This is a very good question. Normally, after Shanghai is in contact with the blockade, many Chinese girls will urge me to go back to Shanghai to perform surgery for them. If Malaysian girls welcome me, they need me to escort them on the beautiful road. Escort, I am willing to consider staying in Malaysia for a longer time to provide my doctor technical services, thank you.
Penafian: Artikel ini diterbitkan semula dari media lain. Tujuan mencetak semula adalah untuk menyampaikan lebih banyak maklumat. Ini tidak bermakna laman web ini bersetuju dengan pandangannya dan bertanggungjawab ke atas keasliannya, dan tidak menanggung tanggungjawab undang-undang. Semua sumber di laman web ini dikumpulkan di Internet. Tujuan perkongsian adalah untuk pembelajaran dan rujukan sahaja. Sekiranya terdapat pelanggaran hak cipta atau harta intelek, sila tinggalkan mesej.